The nickel-chrome coating is characterized by high corrosion protection combined with very good wear resistance. The combination layer offers the technical advantages of chemical nickel plating and hard chrome plating. The nickel-chromium coating (NiCr) meets the highest demands and is ideally suited for use in an environment with high chemical and mechanical stress.
CrNi coating system
In hybrid coating, components are first electroless nickel-plated and then hard chrome-plated. The combination layer guarantees very good wear protection in conjunction with strong corrosion protection and high chemical resistance. Due to its functional properties, the hybrid coating is ideally suited for use in an environment with high chemical and/or mechanical stress.
The layer thicknesses are based on the technical requirements, e.g. 0.030 mm electroless nickel and 0.040 mm hard chrome.
To improve coating adhesion, we recommend heat treatment of the components as an intermediate step after electroless nickel plating. The components are annealed in an oven between 230°C – 400°C. Thermal post-treatment increases the adhesion of the nickel-phosphorus layer. Annealing also increases the hardness of the electroless nickel layer to about 1000 (± 50) HV and improves wear behavior.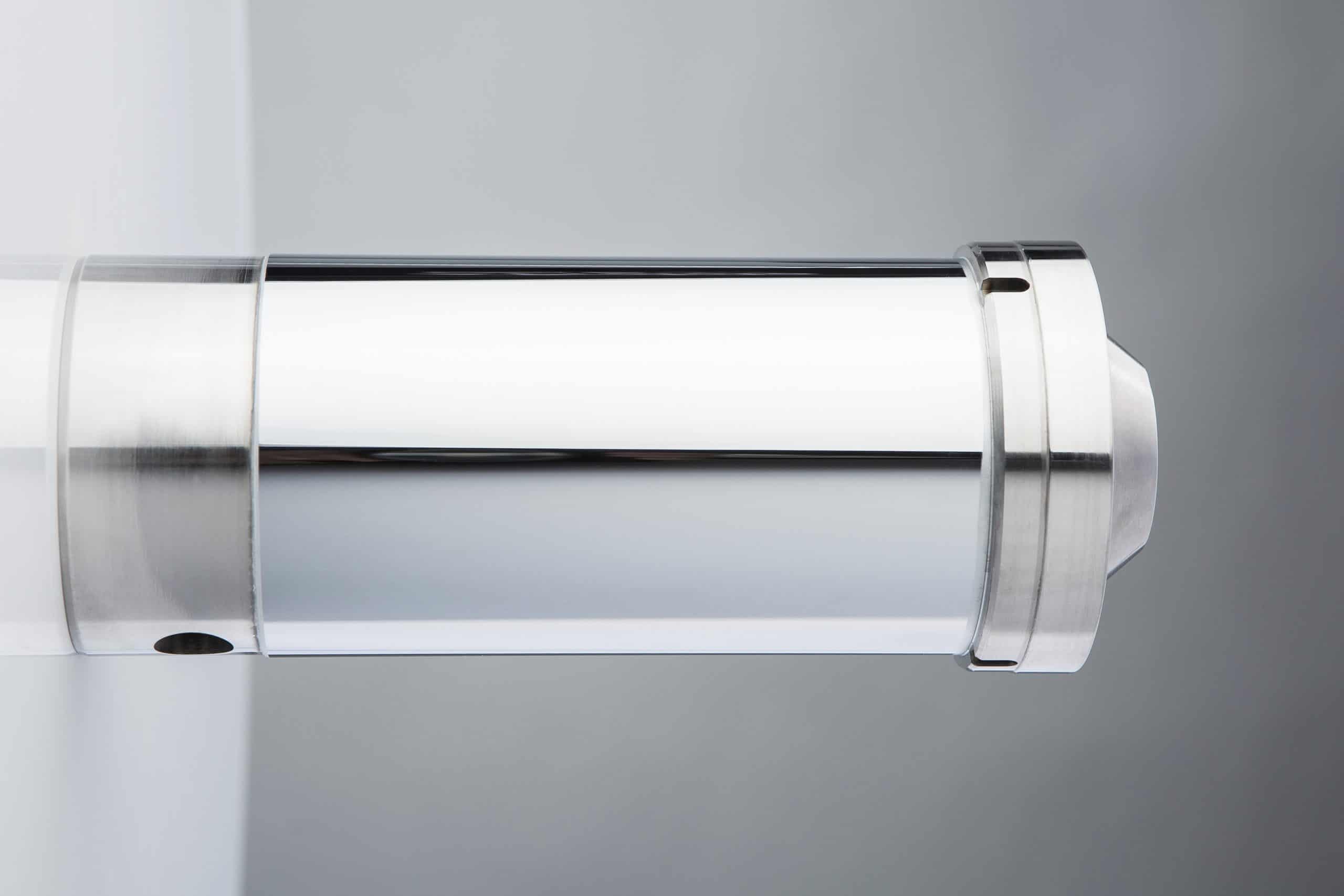 Properties of your components
Base material: all steels and non-ferrous metals
Maximum dimensions: ⌀ 600 x 1000 mm
Weight: up to 250 kg
Coating properties
In hybrid coating, the electroless nickel layer provides corrosion protection that is closed on all sides and the hard chrome layer ensures high hardness without distorting the material. The low coefficient of friction confirms the anti-adhesive properties of hard chrome. This describes the behavior of chrome surfaces to repel aqueous media and dirt. This ability also increases the corrosion resistance of hard chrome surfaces. A further advantage is the micro-cracked structure of the hard chrome layer, which absorbs applied lubricants well for wear protection. The fine network of cracks also increases the ductility of the chrome layer, making it less brittle in relation to its high hardness.
Layer thickness: depending on requirements e.g. 0.030 mm electroless nickel and 0.040 mm hard chrome
Roughness: Rmax < 0.1 μm to Rz 70 μm
Hardness: 1000 ± 50 HV 0.1
Corrosion resistance according to DIN EN ISO 9227-NSS: > 480 hours
Expansion coefficient: 6.6 to 8.4 x 10-6 1/K
Ductility: 0.1% elongation at break
Wear resistance: < 5 mg/1000 revolutions
Coefficient of friction: 0.15 lubricated or 0.21 dry against steel
Tensile strength: 280 to 450 N/mm²
Non-magnetic
Lead and cadmium free (RoHS compliant)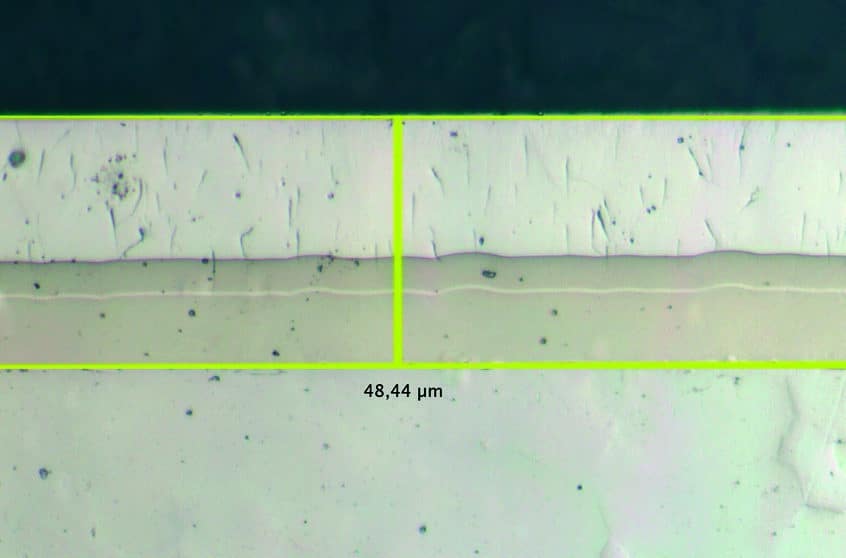 Express service
For orders with increased deadline pressure, you have the option of using our express service. This is agreed upon in direct consultation with our production control and charged via a surcharge.
Initial sampling
Before starting more complex series, we offer you an initial sampling at discounted rates. Here you can convince yourself of the quality of our processing. In addition, together we ideally coordinate our production processes.
Tips for delivery
For optimum quality and short lead times in our production, the delivery condition of the components is one of the decisive factors. Here you will find helpful tips for the delivery of your components.