Various surface qualities are required in the printing and foil industries. Rough matte chrome surfaces have an optimal grip, which improves the conveyability of feed rolls. If, on the other hand, a high-gloss surface is desired, we process the hard chrome surface up to mirror finish. In general, the hard chrome layer is characterized by its anti-adhesive properties, which prevent "sticking" or "caking" on the rollers.
The optimum surface quality
Matte hard chrome
In order to achieve a structured surface, the workpieces are blasted before the coating process. Blasting creates the specified peak-to-valley height. After the surface finishing, the components have a structured hard chrome layer and stand out visually through a matt surface. Via the defined peak-to-valley height the grip of feed rollers can be controlled for example. Learn more about our blasting process.
Mirror finish
With the Superfinishing procedure, a surface quality up to mirror finish can be created. Very fine Finish tapes (up to 3 µm) are used for this purpose. Mirror finish is required if the use of the component requires an absolutely homogeneous, clean and smooth surface. Learn more about the superfinishing process.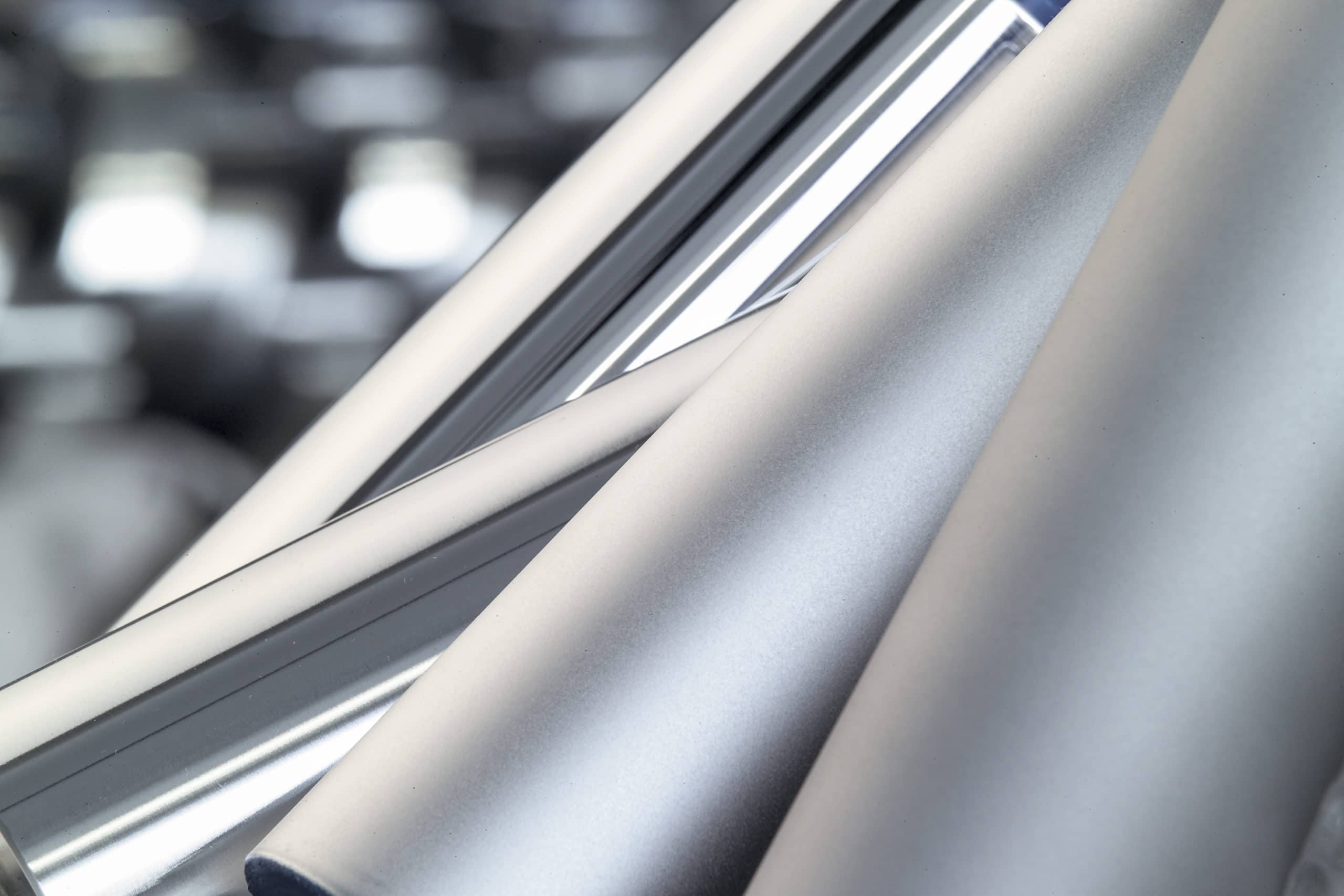 Properties of the hard chrome layer:
Layer thickness: 0.003 to 0.500 mm
Hardness: > 850 HV 0.1
Roughness: Rmax < 0.1 μm to Rz 70 μm
lead and cadmium free (RoHS compliant)
Component examples for hard chrome plating
Examples from the foil industry
Mirror rollers, mirror screws, engraved rollers, spiral mandrel distributors, embossing rollers, heating and cooling rollers, drive rollers, nozzles and mandrels
Examples from the printing industry
Printing and plate cylinders, dampening distribution cylinders, duct rollers, metering rollers, feed rollers
Learn more about our hard chrome processes.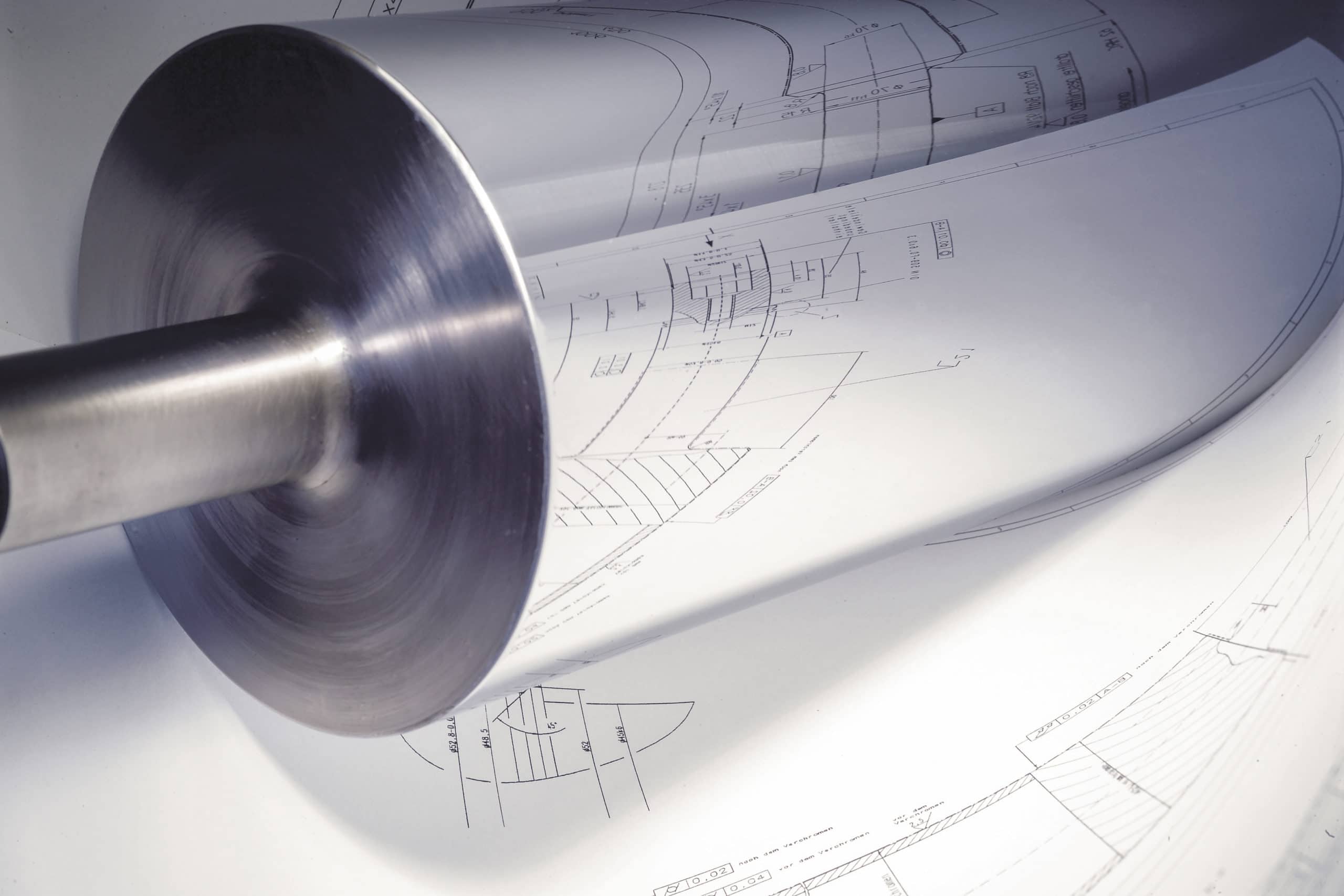 Dimensions of your components:
Vertical chrome plating: ⌀ 1300 x 4700 mm or 8000 mm on envelope
Horizontal chrome plating: ⌀ 60 x 6500 mm
Shapes: 1700 x 1500 x 1300 mm
Weight: 5000 kg