Mechanical engineering combines a wide variety of industrial sectors, each with its own individual challenges. Whether it is drive technology, conveyor technology, robotics and automation, packaging machines, machine tools or others, what they all have in common is the striving for a long service life, low downtimes and optimisation of energy efficiency. This is exactly what you achieve with our functional surface coatings.
Hard Chrome
Wear protection and tribological advantages
Hard chrome coating is characterized by a special wear resistance to mechanical stress. The low friction coefficient confirms the anti-adhesive properties of the chrome layer. It repels aqueous media and dirt, which increases the corrosion resistance. Components coated with hard chrome are free of lead and cadmium according to the RoHS and WEEE directives. According to FDA standards, the material is qualified to get in contact with food.
With the appropriate mechanical pre- and post-processing, rough hard chrome surfaces, e.g. for a better grip on feed rollers, as well as a surface quality up to mirror finish can be produced. The technical application determines the desired requirements. Here you can learn more about our hard chrome processes.
In combination with our mechanical processing, hard chrome plating is also suitable for the repair or restauration of worn components . Here you can read more about the regeneration of components.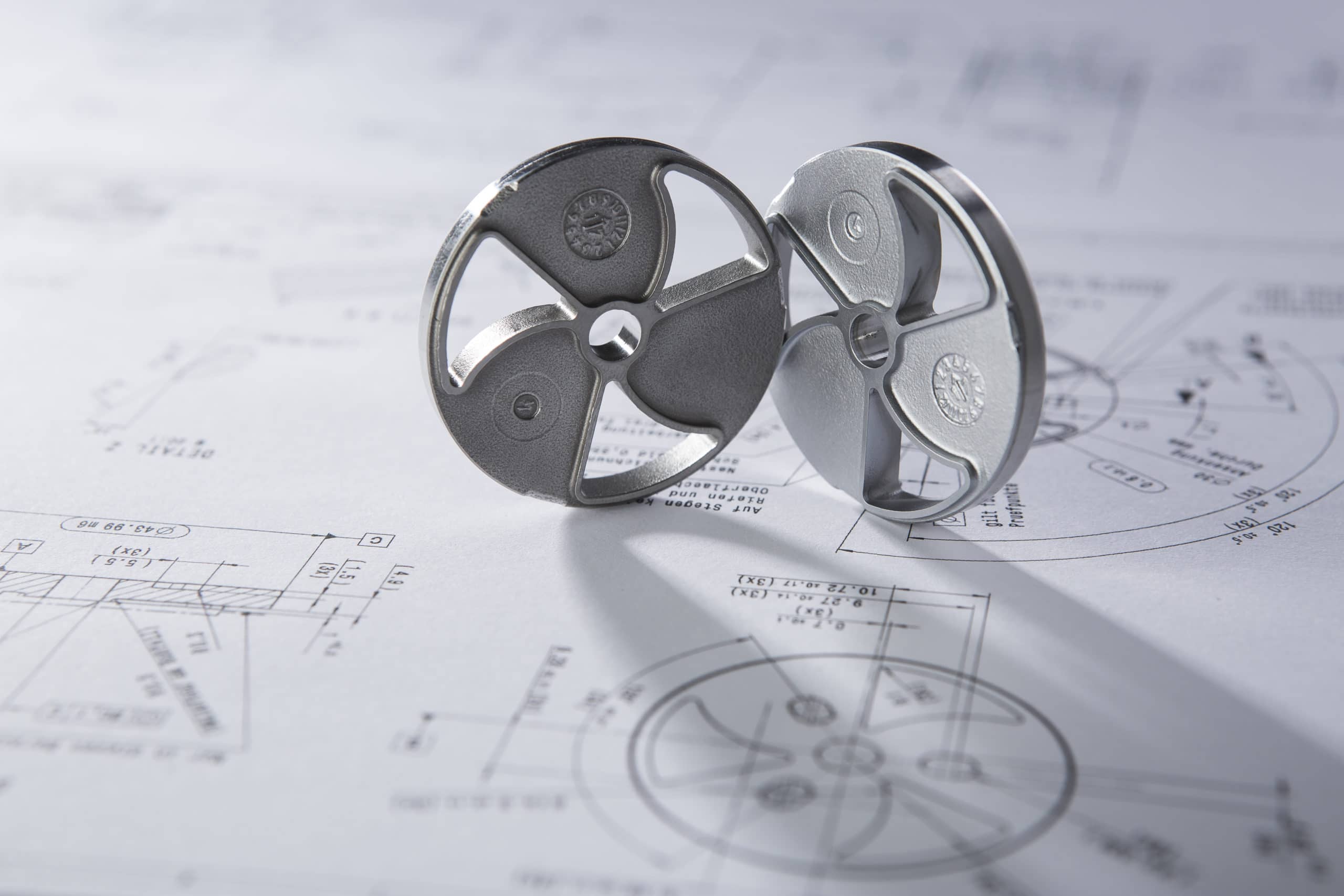 Properties of your components
Base material: all steels and non-ferrous metals
Vertical chrome plating: Max. ⌀ 1300 x 4700 mm or 8000 mm with rotation of the workpiece
Horizontal chrome plating: Max. ⌀ 60 x 6500 mm
Forms: Max. 1700 x 1500 x 1300 mm
Maximum weight: 5000 kg
Electroless Nickel
Corrosion protection and uniform layer structure
Electroless nickel plating produces an even layer thickness on corners, edges and inner surfaces. Depending on technical requirements, the coating properties can be controlled by the concentration of phosphorus. For this purpose, we offer the electroless nickel processes Mid-Phos and High-Phos. Basically, the electroless nickel layer is characterised by its very high corrosion resistance, which improves further with increasing phosphorus content. According to the RoHS and WEEE directives, electroless nickel is free of lead and cadmium.
The hardness and wear resistance of the nickel-phosphorus layer can be increased by a thermal post-treatment. A particularly high level of protection against wear and corrosion is provided by the hybrid coating CrNi, in which components are first electroless nickel-plated and then hard chrome-plated. The combination coating is ideally suited for an environment with high chemical and mechanical stress. Here you can learn more about our electroless nickel processes.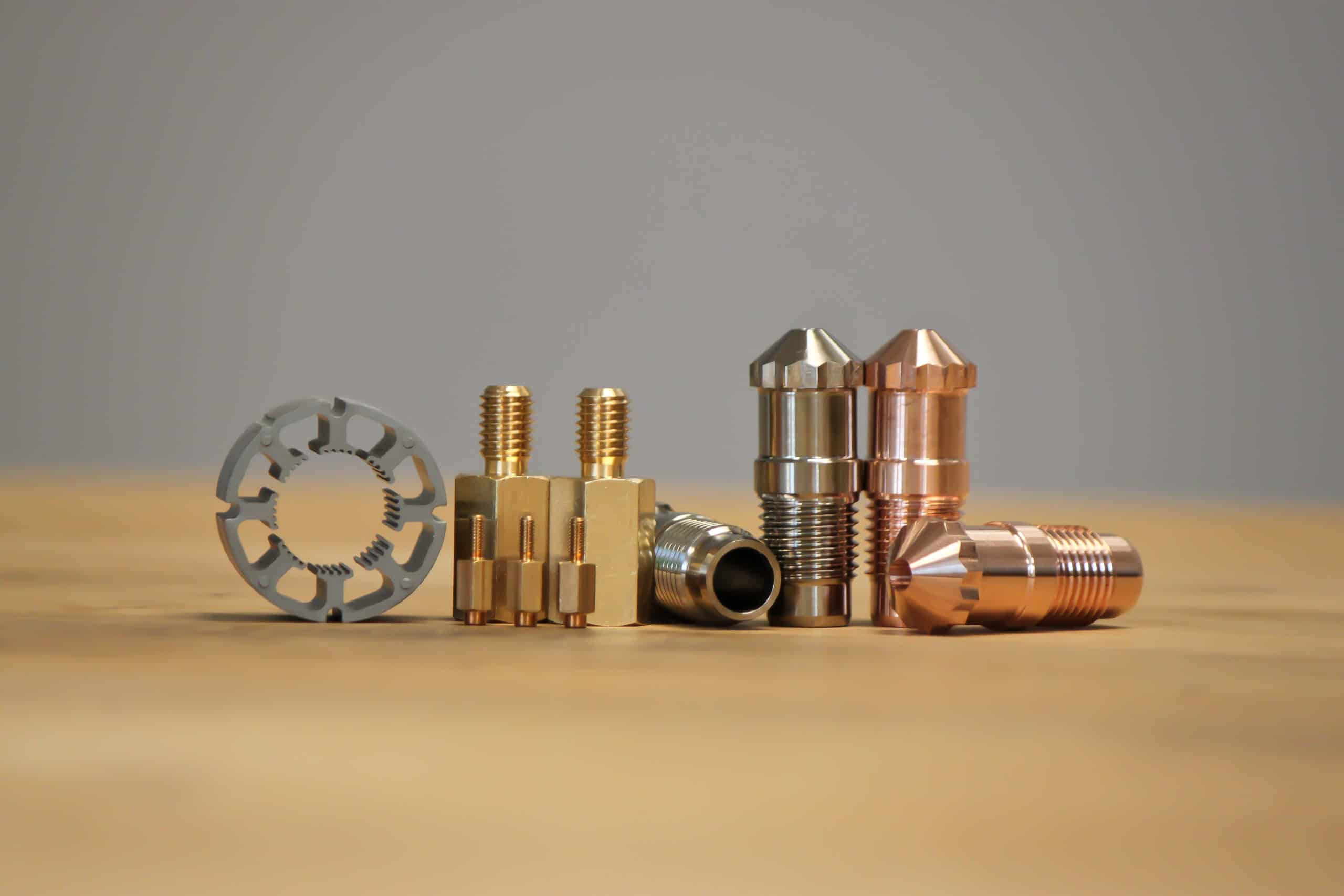 Properties of your components
Base material: all steels and non-ferrous metals
Maximum dimensions: ⌀ 600 x 1100 mm
Maximum weight: 250 kg
Rack- or barrel plating
Mechanical processing
Our mechanical processing methods can be requested as an up- or downstream step of the coating process as well as separate orders. We are happy to offer you our know-how in precision grinding, superfinishing, polishing and blasting. Here you can find our mechanical processes.
Through our cooperation platform we can offer you the complete manufacturing of components such as roller tubes, casing pipes, piston rods, and much more from one provider. As a component supplier, our service for you includes all the requested process steps, including material ordering, turning, centering, grinding, coating through to the delivery of the finished components.
Advantages of component delivery at a glance:
Service
One partner for all process steps
Time
Elimination of coordination activities
Costs
Cut of storage costs
Quality
Meeting your quality requirements
Delivery reliability
Reliable delivery performance