Hard chrome can be used to restore worn or damaged components. Regeneration is a high-quality and time-saving alternative to a costly new acquisition. Repair can reduce machine downtime, minimizing costs and delivery delays. By reconditioning old components, you are acting in the spirit of resource efficiency. This makes your company less dependent on the volatile raw materials market and helps reduce CO2 emissions.
Repair hard chrome plating
In the event of signs of wear or damage, our individual surface treatment enables us to offer high-quality repair solutions that can be implemented at short notice. For reconditioning, the component is stripped, ground clean (e.g. if there are signs of wear on pivots), hard chrome plated and finally ground to the original dimensions. The entire regeneration process is carefully controlled by our quality management department. To enable you to make a well-founded decision between a new purchase or recondition of the components, you will of course receive an itemized quotation.
Shrunk bearing seats, winding mandrels, pistons, piston rods, spindles, drive cylinders ,protective sleeves, turbine rotors, planetary rings and many other machine components are suitable for repair hard chrome plating. We have also been successfully using our know-how for the reconditioning of extrusion screws for a long time.
In the case of minor damage, smaller spots can be repaired by using tampon electroplating (Selectron). Here you can find further information about Selectron.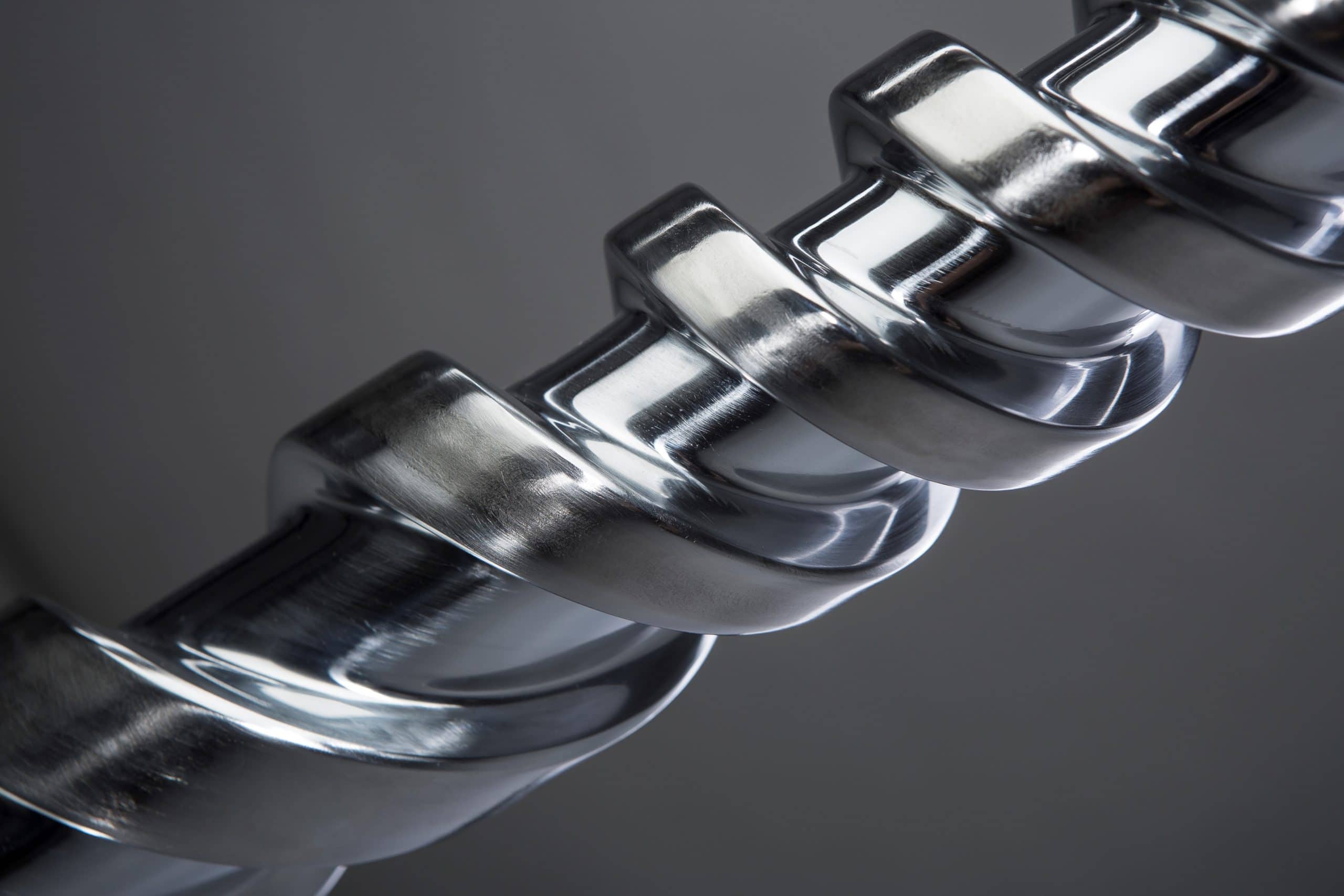 Properties of your components:
Basic material: all steels
Vertical chrome plating: ⌀ 1300 x 4700 mm or 8000 mm with rotation of the workpiece
Horizontal chrome plating: ⌀ 60 x 6500 mm
Forms: 1700 x 1500 x 1300 mm
Weight: 5000 kg
Advantages of regeneration at a glance:
faster than a new acquisition
less expensive than a new acuisition
more resource-saving compared to a new acquisition
all common steels can be coated
Coating properties of hard chrome
Layer thickness: 0.003 to 0.500 mm with warranty (beyond that without)
Roughness: Rmax < 0.1 μm to Rz 70 μm
Hardness: 1000 ± 50 HV 0.1
Corrosion resistance Base material according to DIN EN ISO 9227-NSS: > 480 hours at MHC
Expansion coefficient: 6.6 to 8.4 x 10-6 1/K
Ductility: 0.1% elongation at break
Wear resistance: < 5 mg/1000 revolutions
Coefficient of friction: 0.15 lubricated or 0.21 dry against steel
Tensile strength: 280 to 450 N/mm²
Non-magnetic
Lead and cadmium free (RoHS compliant)
Various useful properties of the hard chromium coating combined provide the high wear resistance. Firstly, the hard chrome layer is very hard without distorting the material. The low friction coefficient confirms the anti-adhesive properties of the chrome layer. This refers to the behavior of chrome surfaces to repel aqueous media and dirt. This ability also increases the corrosion resistance of hard chrome surfaces.
A further advantage is the micro-cracked structure of the hard chrome layer, which absorbs applied lubricants well for wear protection. The fine network of cracks also increases the ductility of the chrome layer, making it less brittle in relation to its high hardness.
Components coated with hard chrome are free of lead and cadmium according to the RoHS and WEEE directives. According to FDA standards, the material is qualified to get in contact with food.
Express service
For orders with increased deadline pressure, you have the option of using our express service. This is agreed upon in direct consultation with our production control and charged via a surcharge.
Initial sampling
Before starting more complex series, we offer you an initial sampling at discounted rates. Here you can convince yourself of the quality of our processing. In addition, together we ideally coordinate our production processes.
Tips for delivery
For optimum quality and short lead times in our production, the delivery condition of the components is one of the decisive factors. Here you will find helpful tips for the delivery of your components.